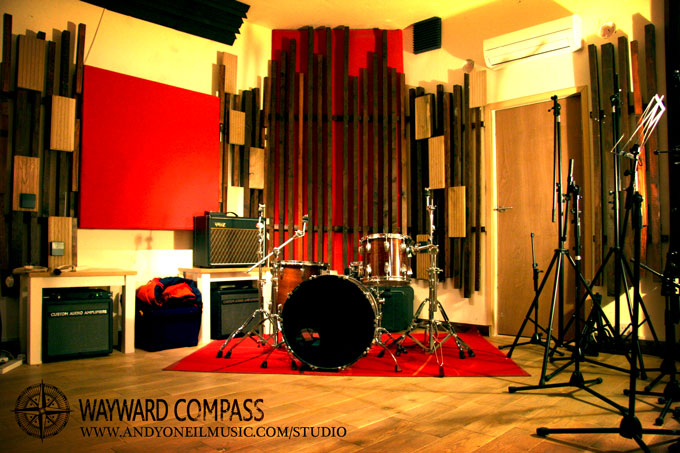 I'm currently recording and producing artists and bands from a new studio in Chelsea, London (housed in Bowerman Studios). Feel free to get in touch with any enquiries !
The place is really top notch. The new studio has also given me access to a very impressive collection of top of the line vintage microphones, including a pair of 70's Neumann u87s, pair of Schoeps CMC3's, 70's AKG 452s, EV RE15 etc – and a bunch of more modern microphones from Rode, AKG, Audix, Sennheiser, Shure, Octava, some EH ribbons etc. A more comprehensive studio gear list can be viewed here.
Other gear includes monitoring through the Focal Twin 6BE system, conversion via Lynx Aurora 16, and Preamps from DAV (8), ClassicAPI VP25 / VP 28, Avedis Ma5, TNC ACMP-73, as well as the Midas Venice console. Running Pro Tools 10/11 and Logic 9 on an 8 core Mac Pro.
Backline includes a Vintage Ludwig Super Classic drum kit, with a large variety of snare drum alternatives (including a vintage Ludwig Supra-phonic 400), Vox AC-15 C1, 2 x Custom Audio Electronics 1×12 celestion extension cabs, as well as my personal collection of instruments and backline that I am happy to bring in on request (including 1975 Fender P bass, 1978 Fender Strat, 75RI Fender Jazz bass etc).
My personal role in the studio varies from job to job, from working as a session musician for artists to engineering and full scale production and mixing. As a producer I'm interested in working with talented artists and bands to help realise their creative visions.
Wayward Compass Gear List (.pdf file)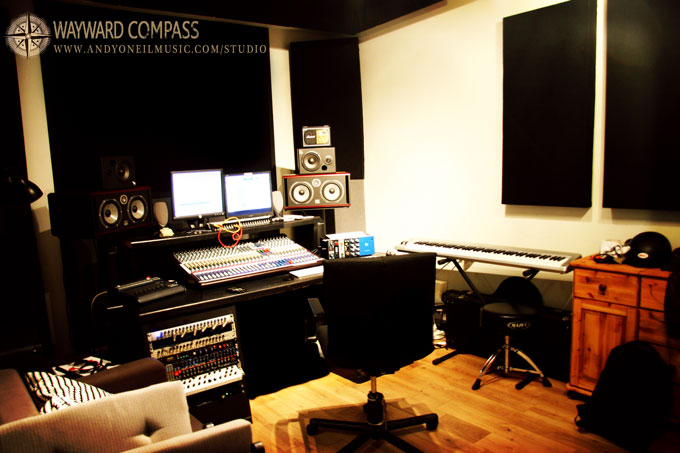 © Andy O'Neil Music / Wayward Compass Studios, 2016